Are your JLab Bluetooth headphones not turning ON? You have landed in the right place. This guide is going to tell you some very effective and easy tricks.
Just invest a few minutes of your precious time. So that you can fix your headphones at home instead of going to a technician. Be sure to follow this guide step by step.
1. Charge Your Headphones Fully
The immediate reason is that your JLab headphones are not properly charged. The battery is drained out hence the device is not turning ON.
Especially if they are brand new, you need to charge them before turning them ON. We recommend charging them for at least 30 minutes.
It is better if you meet the exact charging requirements specified by the manufacturer.
JLab headphones take almost 90 minutes to fully charge. Observe the charging indicator, it should be glowing.
However, if the LED indicator is OFF during charging, you should check the charging cable. Maybe the cable or the power source is faulty.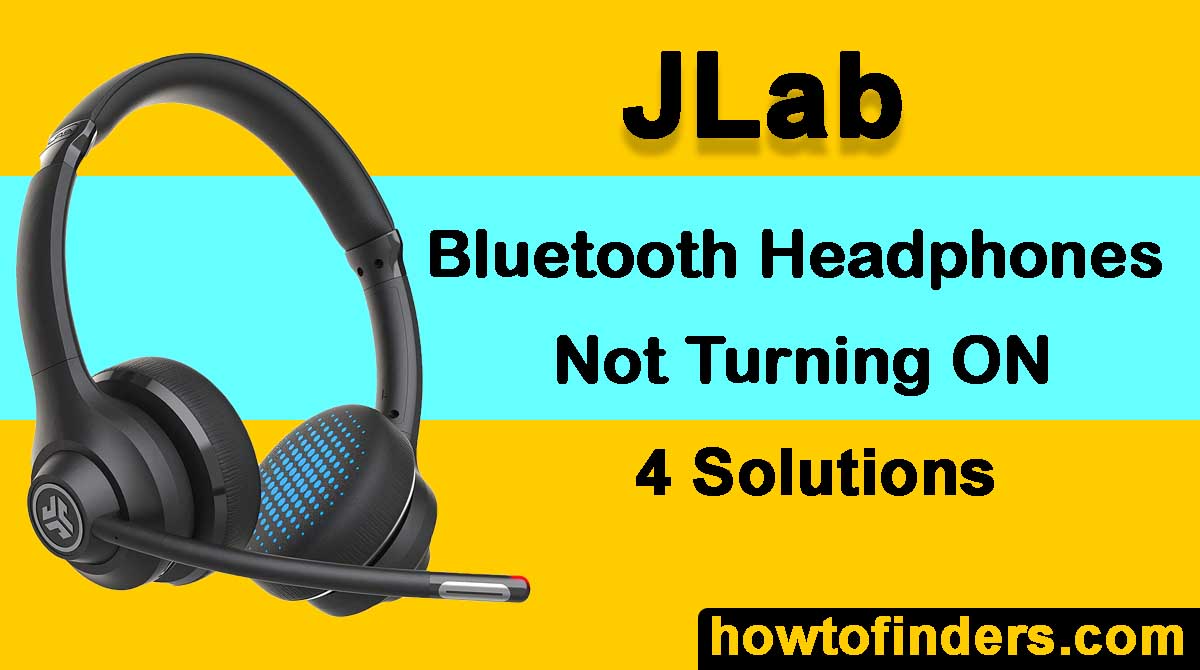 2. Force Restart
If the charging is full and still your headphones are not turning ON, try a force restart.
In the case of earbuds, place them in the charging case.
Tap each earbud several times until it comes ON.
If you own over-ear JLab headphones, they may have a power button.
Press and hold the power button until the device turns ON.
If the headphones have touch control, touch and hold them for a few seconds.
Repeat this process 3 to 4 times if the first attempt does not work.
3. Normalize the Temperature
Harsh weather conditions also affect the performance of your headphones. Too hot or too cold temperatures can melt or freeze the delicate components.
So, put your headphones at a normal temperature if they are facing extreme weather conditions.
Put them away from a heat source and direct sunlight in summers. Similarly, protect your device from snow-falling. Try turning them ON after normalizing the temperature.
4. Check for Hardware Damages
If the above mentioned solutions do not work, your JLab headphones have some hardware defects.
The internal components have lost mutual connections or the battery is expired.
Likewise, physical shock can also harm the delicate parts. Maybe you have dropped down your headphones on the floor or they have captured moisture.
Electric shocks such as short circuits can cause damage to the battery. If this happens with brand new headphones, they have a manufacturing fault.
In this case, you need to consult the JLab support team. Alternately, contact a nearby technician to get them repaired.
Related: Pair JLab Jbuds Air, The Ultimate Guide
Final Words
Repairing the JLab headphones or replacing the battery may cost you high. It is better to diagnose the real hardware defect.
Sometimes, it is a minor or temporary loss such as disconnection between different components. This can be fixed by spending a trivial amount.
However, if the damage is bigger like the battery then consider replacing the headphones. You can buy a quality product from Amazon.
We hope, this article fixed your problem of JLab Bluetooth headphones not turning ON. Stay connected with us to find more amazing solutions.