Any problem with any device connected with the game you are playing can be really distressful for you. Especially, if that device starts malfunctioning which controls the most vital movements of the game.
A mouse is one of them because, without a mouse, you can not even think about playing games. Coming to Razer Naga Trinity mouses, they use good quality materials for the mouses, what to do when your left click is not working?
Besides the fact that Razer is a well-known company when it comes to gaming. It is mostly trusted by gamers throughout the world because of its toughness and the innovation they make to their products.
But, during the usage, any tech product can show some disability because of mishandling it. Why do we face this problem? And how to get through it?
Drivers problem
The problem might be due to the lack of drivers that the mouse is associated with, i.e. your mouse driver. We face problems with our devices connected to the computer due to lack of drivers and we don't even understand why even it happens.
Before trying any hardware remedy, you should first check your drivers. Are the drivers properly installed? Coming to the case of the Razer Naga Trinity, you should first unplug the mouse.
After unplugging, you need to make sure that you install the required driver for it which is Synapse 3. You can download it from Razer Synapse.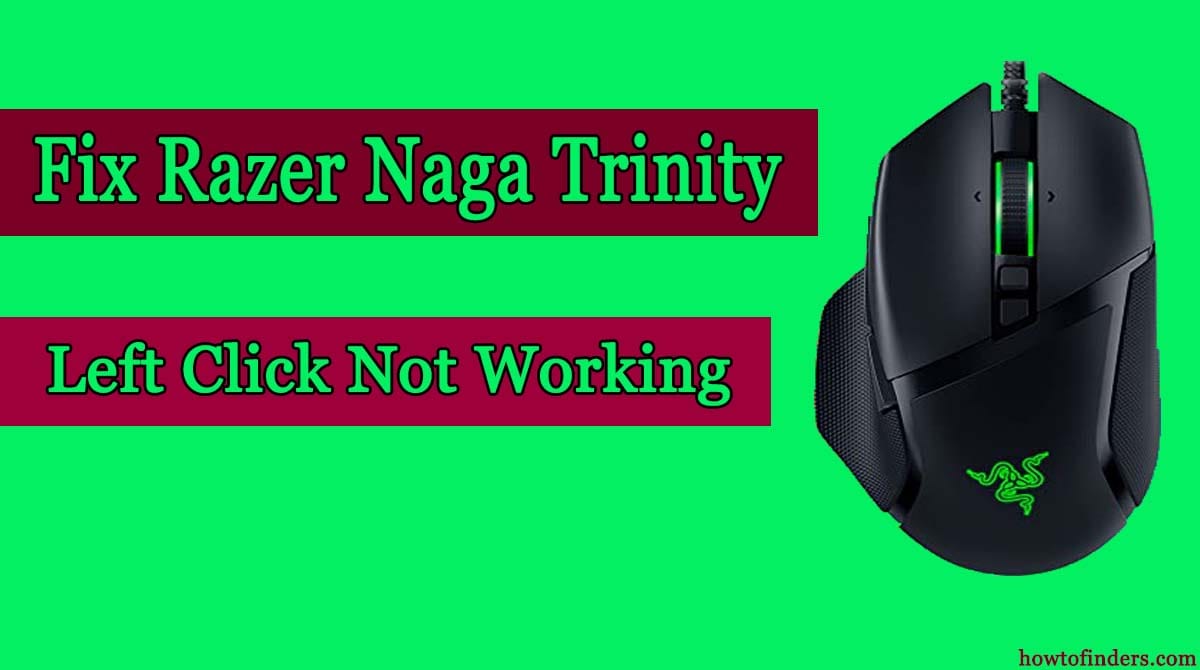 The dirt inside the mouse
Look for any dust particles that might be preventing your mouse from clicking. The dust particles hinder the smooth experience of clicking the mouse.
Make sure you gently remove the top of the mouse by using a thin metal plate. After removing it, you can finally see if there is any dirt inside the mouse. If you see some, then get it cleaned by any soft piece of cotton covered with alcoholic liquid that would not damage the mouse.
Copper spring might be off the position
When you open your mouse, you should notice it does not work fine despite cleaning, then possibly the problem should be in the spring itself. The spring might be off the position.
So you very carefully place the spring at the right position with any suitable material. It can be very hectic and annoying because it takes many attempts in doing so.
Also read:  Redragon Mouse Not Working Solved
Procured
The problem that you face during playing your favorite game associated with the mouse can be very frustrating. You should have possibly solved by trying these fixes in which you faced Razer Naga Trinity Left Click Not Working.
If you still did not get your problem solved, then you should contact Razer support. They can replace your mouse or can repair it if it is possible to do so.